BASHOLI Paintings (Heritage Craft Course)
---
The institution also provide one year Heritage craft course in Basholi Painting being run under SCVT (State Council of Vocational Training) scheme of Government of Jammu & Kashmir. The main aim of this scheme is to preserve the heritage art of paintings of Basholi.
In this course, candidates who have passed 8th class having minimum age of 14 yrs, with no upper age bar are eligible for this course. The total intake is 21 students. The admissions in this course is done in the month of August - September every year, by the Directorate of Skill Development J&K, available at admission link (https://itiadmissions.jkdsd.org)
After successful completion of training, certificates are awarded to the students by National/State council for Vocational training. Also a stipend of Rs. 2000/- per month is provided to the trainees.
Mr. Abhishek Padha is the instructor for theory classes and Ms Antima manhas is the instructor for the practical work. Ar. Ritika Wadhera(HOD Architecture) is the co-ordinator of the scheme.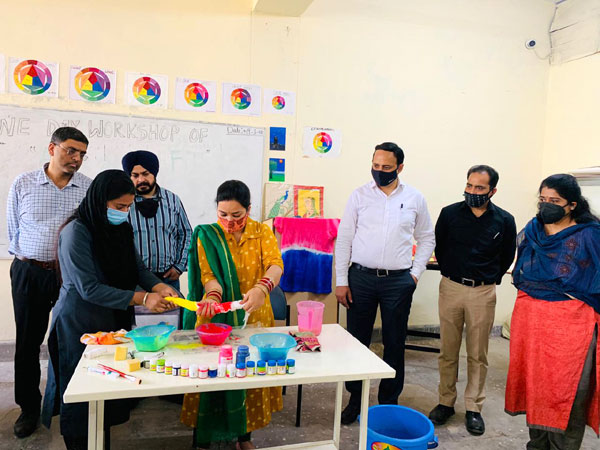 One day workshop by Pidilite industry in March 2021
Three days workshop by Pidilite industry in Feb 2020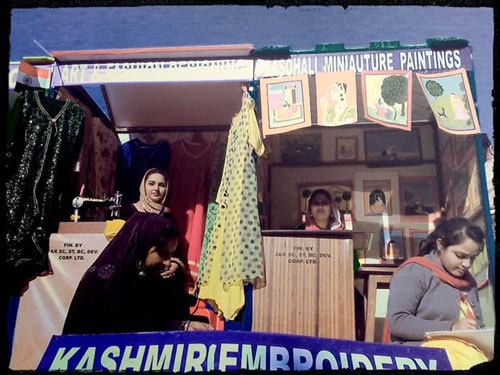 Participation of the Students on the Eve of Republic Day 2019
Exhibition done by the Students of Basholi Paintings

Classroom activity for Basholi Paintings

Creation activity of Basholi Paintings
Some of the Basholi Paintings